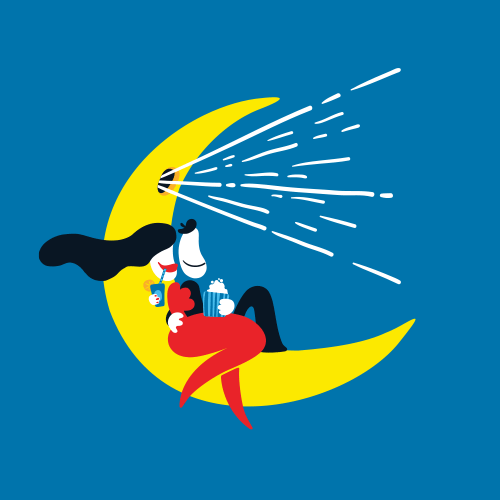 NexT Film Caravan
NexT Cultural Society
2015
NexT Film Caravan is a branch of NexT International Film Festival - the biggest Romanian event for short and medium-length films. Traveling through 10 cities, it parks and sets up camp and screens in gardens, parks, and meadows. There, it projects a crème de la crème selection of NexT shorts. They needed online and print support to get the word out. That's why we joined their journey.
Adapt
We went one step further
The brand disposed of visual assets created by the festival's designer, Matei Branea. In order to create consistency in the brand's communication, we used that identity as the main direction of everything we designed and developed. Then we went one step further: e.g. an animated Caravan on the landing page, which traveled along with the real one, on a scenery we handcrafted.
Refine
Our work projected on the silver screen
We also designed both their on- and offline marketing assets, in order to spread the news as much as possible. We did this by adapting the identity and assets to magazine ads, posters, flyers, social media graphics and event schedules. And we did this for each town the Caravan went through. Finally, we even saw our work projected on the silver screen: custom movie title cards.
Versatile and snappy
Like NexT Film Caravan, the website needed to be mobile. This is a Maronqua staple, so we designed it to be able to travel to every kind of device. When it finally parked on mobile, tablet or desktop, everything fit snuggly into place. Offering a user friendly, pleasant experience.
Everything fits snuggly into place
The landing page featured an event timeline with an animated Caravan. It traveled across a handcrafted scenery, with landmarks of the town the real one projected in. A schedule showed what films would be played where; click on any of the film thumbnails and get its credits; Instagram integration: just some of the elements of this online journey.