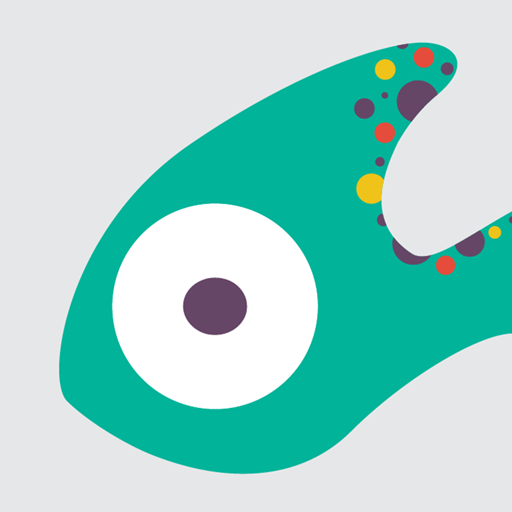 IMPRO 2
Asociatia Tam-Tam
2014
Improv means being able to take on any given role. It requires fast, unscripted decisions. It is spontaneous creativity fuelled by methodic experience. Which is kind of what we do at Maronqua. Therefore, we were very eager to participate in the rebranding, online design and communication of the largest Romanian Improvisation Festival, at its second edition.
Ideas at play
The Impromeleon is born.
To hack the mind of this industry, we drew on our copywriter's experience as an actor and a lot of field research. Which mainly meant going to shows. Improvisers quickly switch between very different roles, sketches rarely lasting beyond 5 minutes. No script, no practiced parts, just constant metamorphoses. This ability to change their coats at a moment's notice is what gave us the initial direction. The Impromeleon is born.
Creating a role
A voice of its own
The new logo and mascot was then used as starting point for everything we iterated. And, like any brand, it needed a voice of its own. A tone that signals its identity in every sentence and down to the smallest favicon. Just like its bubbly personality, the brand's attitude became playful and bright, with a sprinkle of fun. Once established it was handcrafted into every pixel, from visual assets, to website layout and content.
Raise the curtain
Pirate conductors, barbarians wielding deadly lollipops and rocket-riding cowboys
From webpage to stage, we expanded the scope of the materials the festival promoted itself with. The print materials told the story of what improv is (since it only recently developed in Romania) and guided visitors around the festival. Everything emphasising the improviser's versatility. Pirate conductors, barbarians wielding deadly lollipops and rocket-riding cowboys: just some of the combinations that the Impromeleon dreams up, every time it hits the spotlight.
Take a bow
We handcrafted... him? ...her? ...it?
And then, as we always do, we went one step further. We wanted the Impromeleon to be more than pixels on a webpage or a flyer. So we handcrafted... him? ...her? ...it? (we think that changes every now and then, so we'll just leave it at that). And what better way to bring it to life, than have the people who make this festival possible paint its true colors. And of course we filmed the whole thing. It has been overlooking Improfest's shows ever since.
Playing with color
Masterfully blended
Improvisation is a profession that calls for versatility, adaptability and a playful mind-set. Which is exactly why the colours were chosen to be fun and invigorating. Distinct and remarkable, yet masterfully blended into the general pattern. We made sure this was one Impromeleon everyone will notice.